Skip to Content
Highlighting Our Hygienists!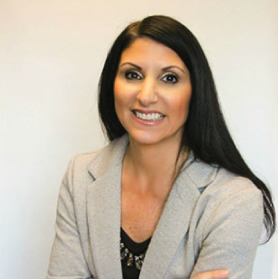 Our office takes pride in the four wonderful hygienists on our staff. All of our hygienists graduated from the best dental hygiene schools in the region and are experienced in providing patients with quality care. Some of the services our hygienists are trained in are:
Diagnosing and treating periodontal (gum) disease
Capturing radiographic images (X-rays)
Professionally removing built-up plaque and tartar from the surfaces of the teeth
Applying fluoride (strengthens teeth's enamel)
Applying sealants (a coating to protect molars' deep grooves from decay)
Counseling patients on home care and nutrition in regards to their oral health
To keep your smile in tip-top shape, Dr. Suher recommends visiting a hygienist twice a year so she can remove the plaque and tartar from your teeth before it causes decay.
Call our office today to make an appointment with one of our four hygienists:
Sydnie
Monday, Thursday, and Friday 8 – 5
Tuesdays 10 – 7
Saturdays 8 – 12
Our hygienist, Sydnie, graduated from University of Pittsburgh's Dental Hygiene Program. As well as being a registered hygienist, she is certified in local anesthesia. Sydnie's favorite part of her job is educating patients about improving and maintaining a healthy smile. When she's not in the office, Sydnie likes spending time outdoors hiking, fishing, or kayaking. She also enjoys painting canvas.
Courtney
Monday, Thursday 10 – 7
Tuesday, Friday 8 – 5
Saturday (every other) 8 – 12
Our hygienist, Courtney, studied dental hygiene at Westmoreland County Community College. Her favorite part about working with patients is educating them on taking the best care of their teeth. Outside of work, she spends time biking, kayaking, and swimming with her husband and two sons.
Emily
Tuesday, Wednesday, Friday 8 – 5
Thursday 10 – 7
Saturday 8 – 12
Our dental hygienist Emily graduated from the Allegheny College of Maryland with her degree in Applied Science in Dental Hygiene. She also earned her certification in local anesthesia. Emily's objective is to make every patient feel confident about their smile. She enjoys getting to know her patients and giving them homecare advice tailored specifically to their concerns. Outside of work, Emily spends time with her friends, family, and her Chihuahua, Gunner. In her free time she also likes to cook, paint, travel, and relax outside.
Juliann
Monday (every other) 8 – 1
Tuesday 2 – 7
Thursday 9 – 3
Saturday (every other) 8 – 12
Juliann graduated from the University of Pittsburgh's Dental Hygiene Program. In 2010, she earned her anesthesia license, and she also holds a public health license. Juliann's favorite part about working for us is developing trusting relationships with each of her patients. Outside of work, Juliann continues her education with an emphasis on nutrition. She lives in Penn Township with her husband, three children, and pug. They enjoy golfing together and spending quality time as a family.