Skip to Content
Referral Contest Winner and Monthly Specials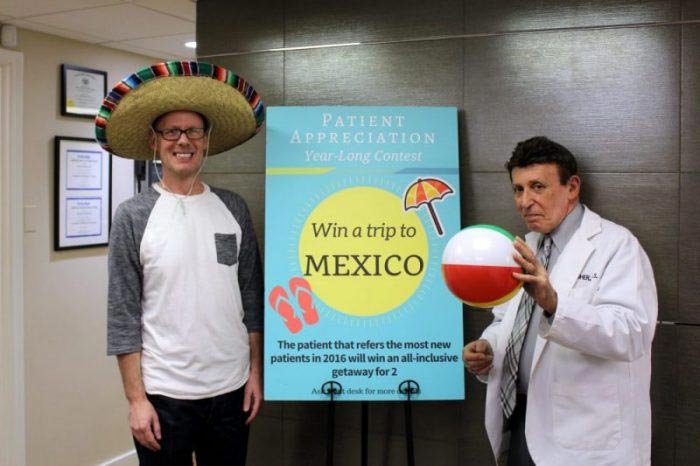 2016 was a great year, and we are looking forward to a wonderful 2017!
This past year, we held a yearlong referral contest where the patient who referred the most new patients would win an all-inclusive vacation to Mexico! We are happy to announce our winner- Scott Bassett. Thank you to Scott, and all of our patients who have referred their friends and family to our office. A referral is the highest compliment we can receive!
Check out our new monthly specials for this year!